Some weeks ago I attended the Embedded Linux Conference in San Diego, I've participate from the Showcase demonstrating Fluent Bit and a non-longer-secret-project that runs on top of it, more news in the incoming weeks.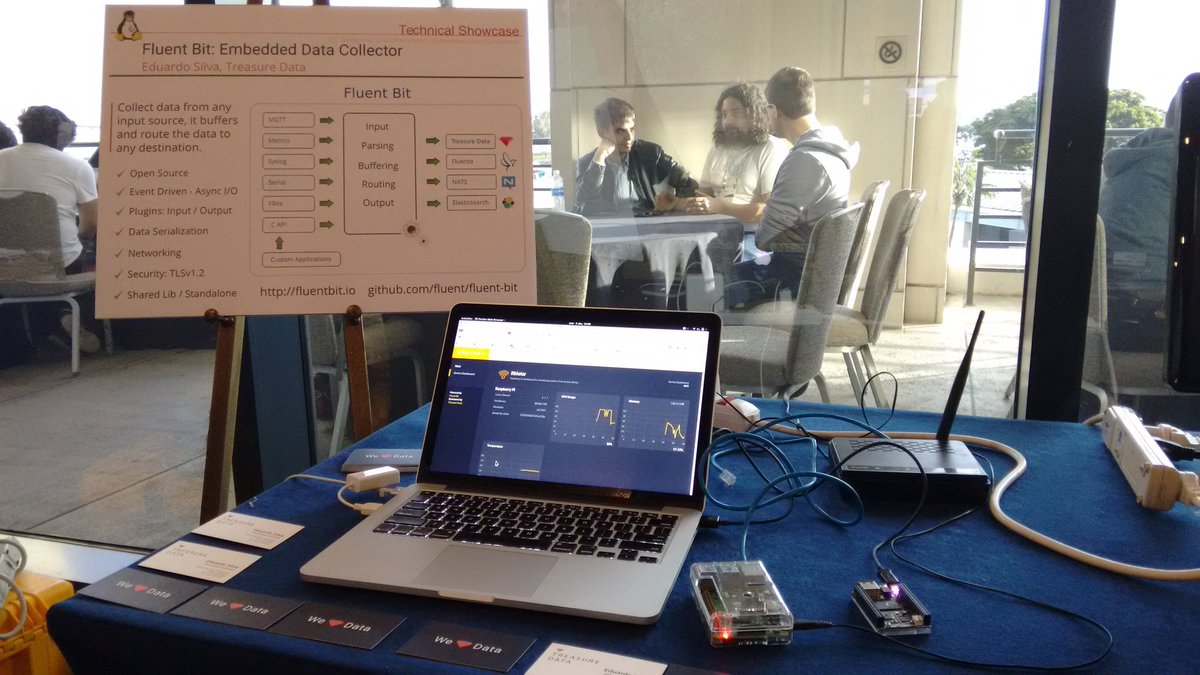 The guys from NextThing Co were around giving for free C.H.I.Ps, for who's not aware about what it is, the C.H.I.P is a 9USD ARM Embedded Computer, it's pretty neat!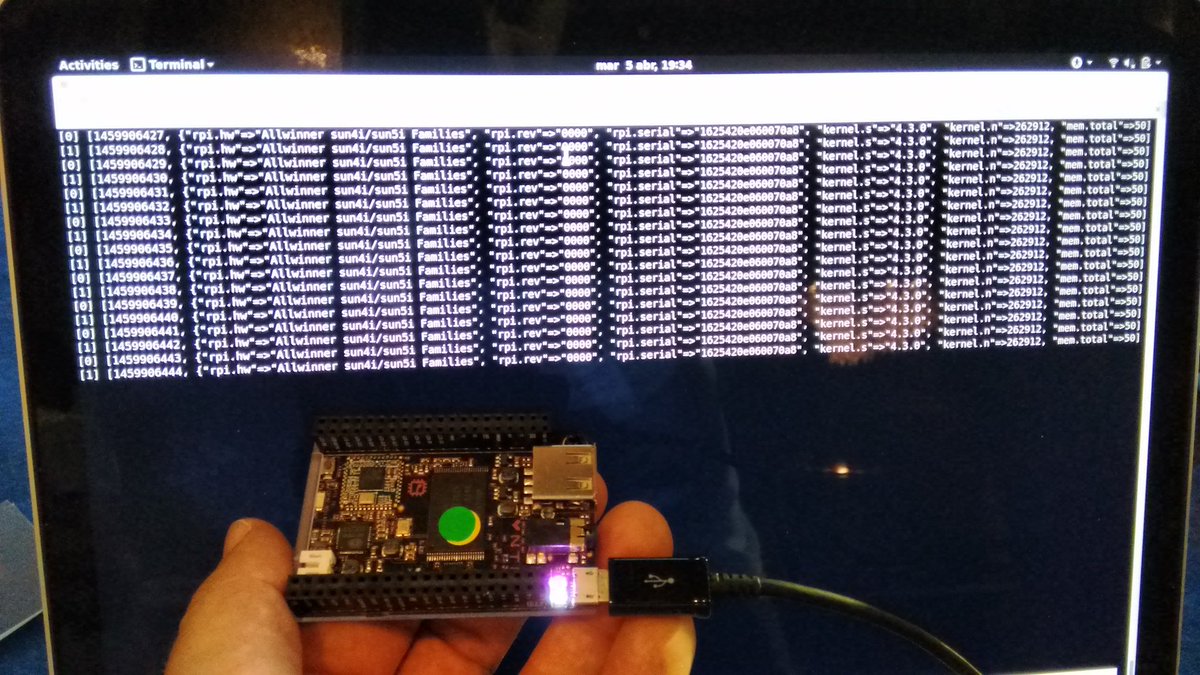 As soon you power up the device through the micro-USB, you can access the serial console and start playing with it; it comes with Debian 8, Wifi (AP mode supported), 512 MB Ram, 1GHz Processor, 4GB storage...within others (and for 9 dollars!). Definitely you should consider to get one!
I am putting my hands on to make packages now for Fluent Bit and Monkey HTTP Server...